︎
︎

︎



𓎵𓎟𓏋𓎹𓆭𓎵𓎟𓏋𓎹𓎹𓎵𓎟


SEPTEMBER DATES

︎SOLD OUT︎

6:30PM-9:00PM

FALL DATES COMING SOON



---

Hand Building - Functional + Sculpture
6 SPOTS ONLY FOR EACH CLASS
To ensure students get plenty of individualized guidance
($275 for six weeks). $45 per class.
Registration:
$125 non-refundable deposit is required to register and hold a spot in a class.
The rest will be due a week before the course starts.

---
︎
Class details:
The choice of topic is yours!
During the six weeks you will learn how to sculpt and shape functional or nonfunctional ceramic pieces, all while learning basic ceramic fundamentals such as basic hand-building techniques, pinching, coiling, and slab building using stoneware clay. We will also go over surface decoration techniques and you will also learn how to glaze your own pieces and experiment with different glazes.
︎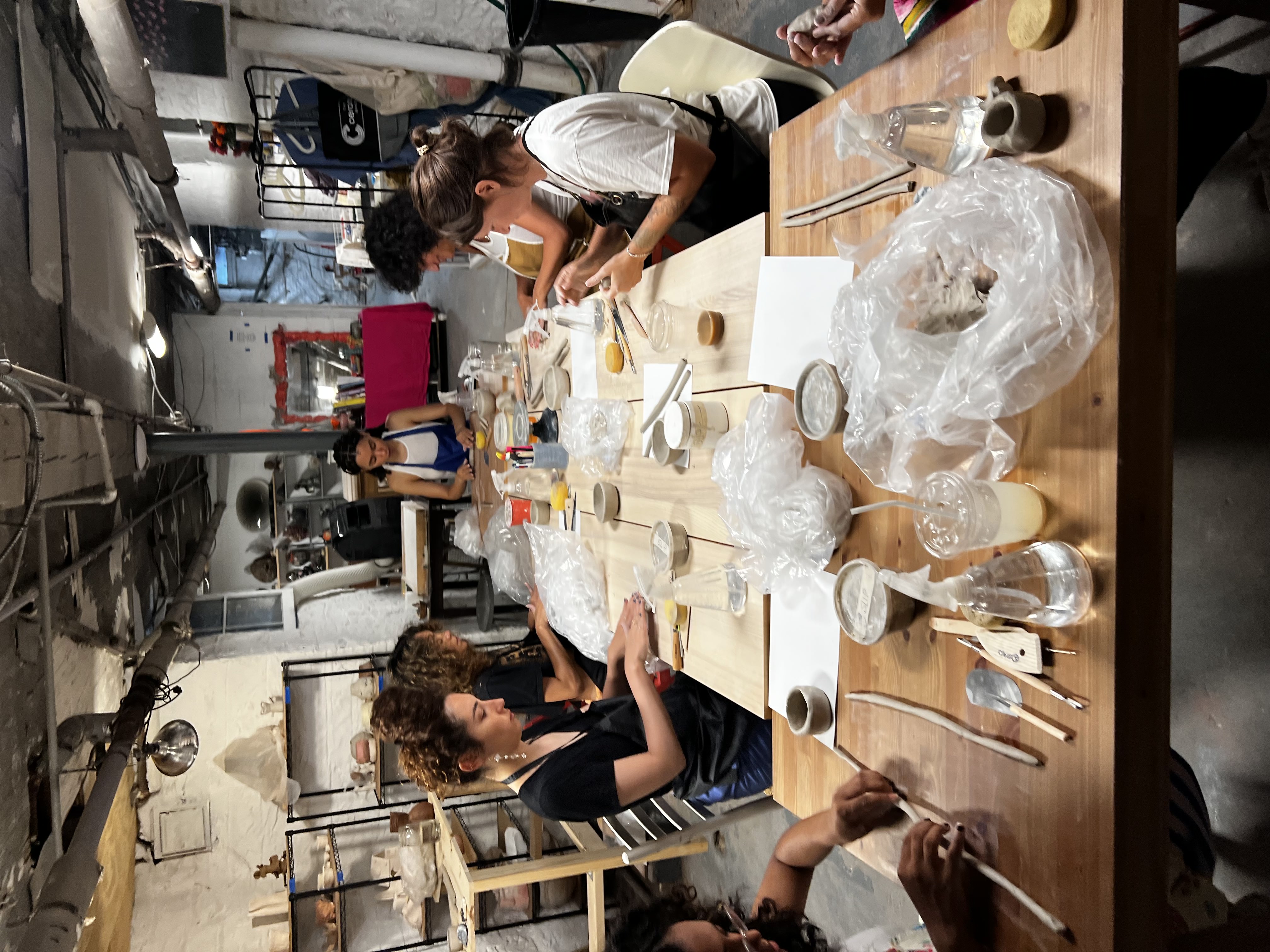 ---
FREQUENTLY ASKED QUESTIONS FOR SIX WEEK COURSE:



What's included in the price:

The total price includes 10 lbs of clay, all the tools, 10 options for glaze, underglaze + slip, both bisque and glaze firing of all pieces made during the course, 2.5 hours of weekly instruction, and everyone receives 5 hours of free studio time per week.
Open studio hours are from 9 am to 10 pm.

This class is open to beginners, intermediate, and advanced students alike.


Instructor Info:
My name is Stefanie Guerrero. I'm a first-generation Mexican-American multidisciplinary artist. I focus on sculpture, and I use clay as my primary medium. I live and work in Ridgewood, Queens. I have been working with clay for over six years now. Previously as a ceramic studio assistant, and now have a small ceramic business offering private classes, workshops, studio rental and collective firing.

What kind of kiln do you have?
I have an electric Skutt kiln and fire cone 5/6.
Inside Dimensions (inches): 22 Diameter x 27 High

What cone do you fire to?
05, 06, 5, and 6.

Is my pottery food safe?
All of the underglazes and glazes options I have are food-safe.

What should I wear to the studio?
Wear comfortable clothing that you don't mind getting dirty and close-toed shoes.






fde
f
---