︎︎︎
𓎵𓎟𓏋𓎹𓆭𓎵𓎟𓏋𓎹𓎹𓎵𓎟

NYC UPCOMING 5-hour WORKSHOPS
2:30pm-7:00pm
The cost is $65 per person, and it includes instruction, clay, underglaze, slips, tools, both firings, 10 glaze options.
SEPTEMBER DATES
Sat, 23, 2023
OCTOBER DATES
Sat, 7, 2023
---
4
---
No prior experience is required!
If you ever wanted to try out playing with clay or just make something functional for you or someone you love, this is your chance.
These 5-hour workshops will introduce you to the basic techniques of hand-building.
Using slab, coil, and pinching techniques we will learn to create pieces that can be used for either functional or sculptural work.
---
︎
The aim of these workshops is
to offer an affordable option to try out something new, encourage a sense of play when it comes to making ceramics, bring people together, and eat cake.
︎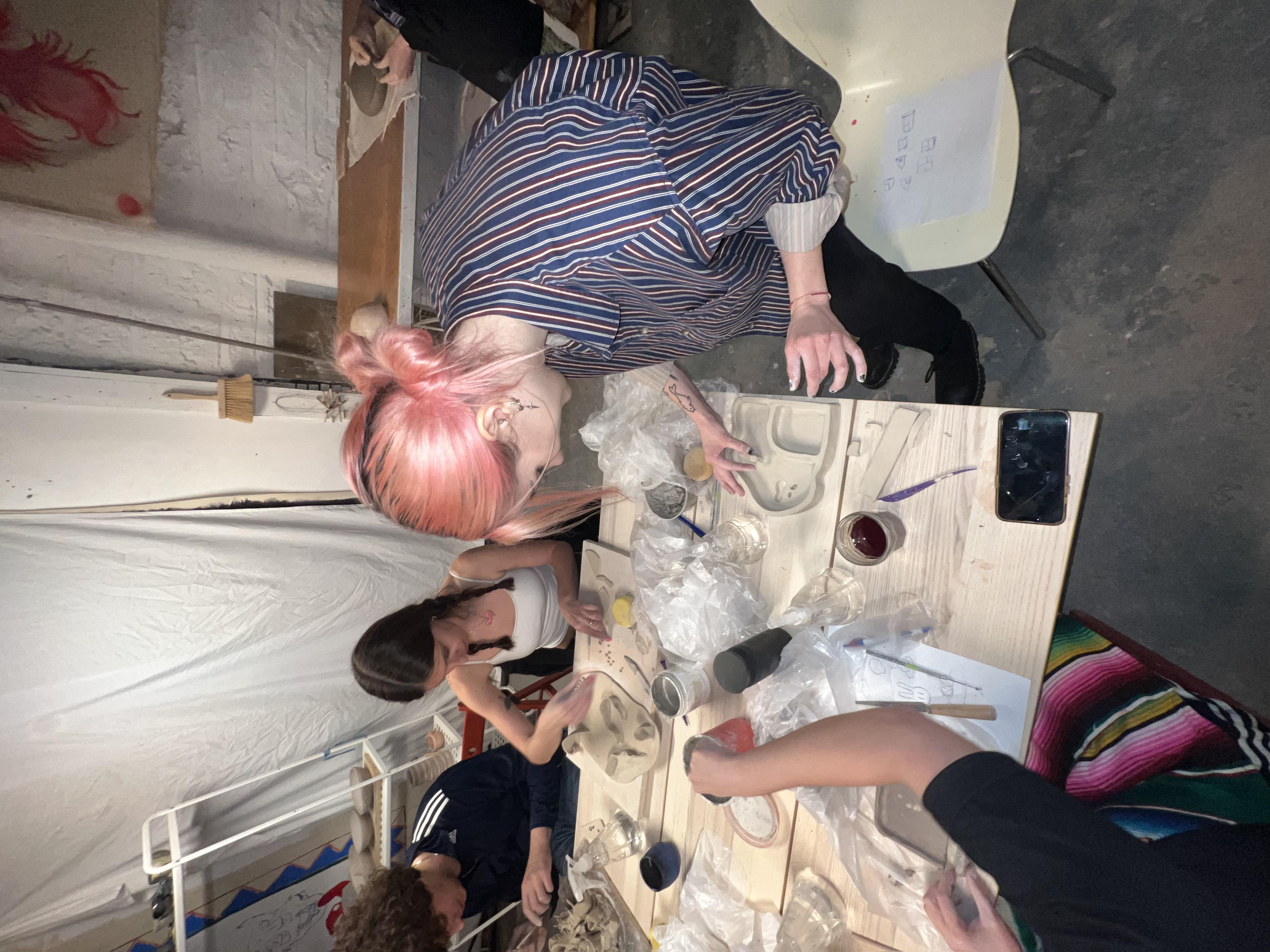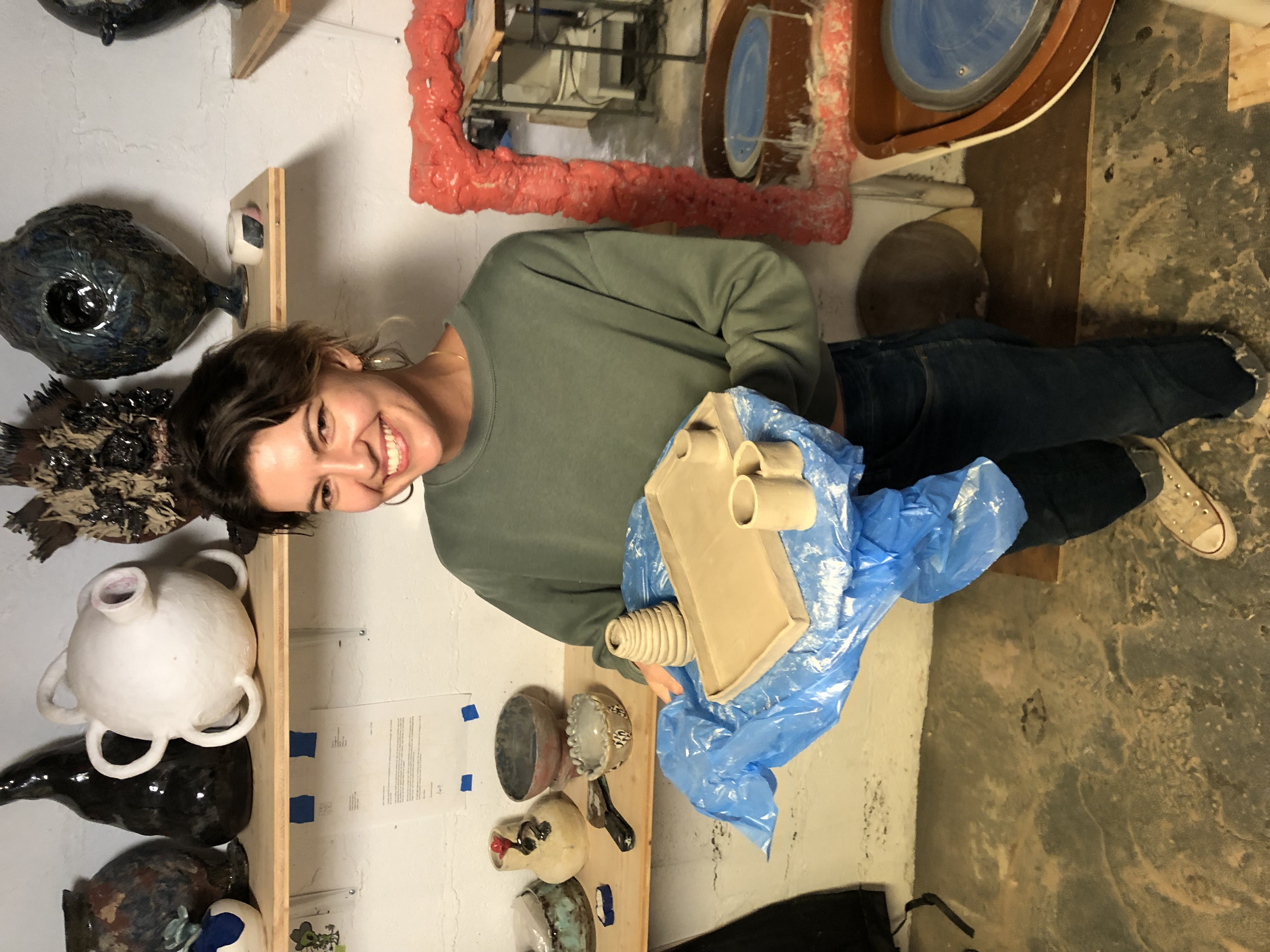 ---
FREQUENTLY ASKED QUESTIONS FOR WORKSHOPS:



Cost $65 includes instruction, clay, underglaze, slips, tools, and firings + cake.
ON
LIMITED SPOTS PER WORKSHOP

What should I wear to the workshop?
Wear comfortable clothing that you don't mind getting dirty and close-toed shoes.

Do I get to glaze my ceramics?
No. After the workshop, I will ask you to pick out the glaze you would like for your ceramic piece(s), there are five glaze options. I will glaze your ceramics for you once they have gone through the bisque firing.


When will my work be ready?
Please allow for drying and firing time. The pieces have to dry out completely before going into the kiln. I will not fire your pieces until they are completely dry to the touch.

Pickup will be available
in 2- 3 weeks. You will get an email from me once your pieces are ready for pickup.

What kind of kiln do you have?
I have an electric Skutt kiln and fire cone 5/6.
Inside Dimensions (inches): 22 Diameter x 27 High

What cone do you fire to?
05 and 6.

Is my pottery food safe?
All of the underglazes and glazes options I have are food-safe.





Disclaimer and Refund Policy:
I will not be held responsible for a piece cracking, breaking, blistering, exploding or any other type of unsatisfactory result.